FINALLY! Video shows how construction contractors can create Environmental Management Plans & Systems in less than 2 hours WITHOUT any knowledge of environmental legislation or standards
Our Environmental Management Plan or System (EMP/EMS)
is the ideal solution for your business if:
You've been awarded a contract but need to submit an environmental plan or system to commence work; or
You've been asked to submit an environmental system for a tender or prequalification as a Panel Contractor; or
You've been requested to submit an Environmental plan to tender for a project, or
You wish to obtain certification to AS/NZS ISO 14001 standards, or
You have no time or knowledge to create one from scratch
WATCH the video to see how to have a Environmental Management Plan & System for your project in less than 2 hours from now.
The EMP and EMS have just been updated to align with the latest Australian Standard AS/NZS 14001:2016 Environmental Management Systems – requirements with guidance for use; Read more
Presenting Our Simple Pre-Written Environmental Compliance Documentation To Make Your Life Easier...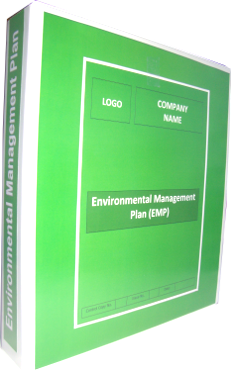 Environmental Management Plan (EMP)
Suitable for managing Environmental matters at project level by all sized organisations that DON'T need to get accreditation to Government agencies or certification to Australian standards
EMP
All States
All sized organisations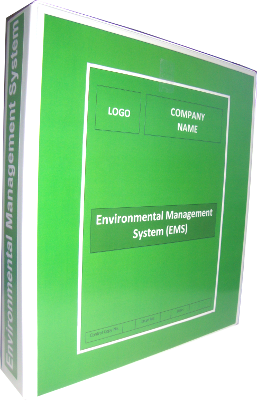 Environmental Management System (EMS)
Suitable for managing Environmental matters at corporate AND project levels by all sized organisations that wish to gain pre-qualification or accreditation to Government Agencies or certification to Australian Standards.
EMS
All States
All sized organisations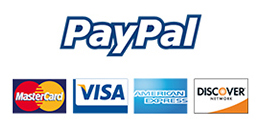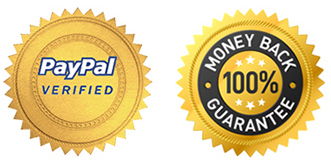 Here's What Our Environmental Compliance
Documentation Complies With:
Federal & State environmental legislation
Federal & State Government guidelines for environmental management
AS/NZS ISO 14001:2016 Environmental Management System standards
All the requirements for environmental management as established by Environmental Protection Authorities (EPA)
Please note that our EMS can also be used for:
Achieving certification to AS/NZS ISO 14001:2016 Environmental management systems standards
Achieving prequalification to various State Government agencies such as the Roads & Maritime Services of NSW, Vic Roads, Department of Commerce and others.
Here's What You Get With Our
Environmental Documentation
Fully editable, pre-written Environmental Management Plan or System
Step by Step Instructions For Fast & Easy Customisation
Guidelines & samples on how to document Environmental Protection Measures
24/7 Customer Support Via Phone & Email To Help You Get Client Approval
FREE review of Your Completed EMP or EMS Before Submission to Your Client (valued at $400)
FREE Updates of Your EMP or EMS for 2 YEARS (valued at $597) if legislation, standards or best practices change
CLIENT APPROVAL GUARANTEE OR YOUR MONEY BACK.
The EMP and EMS are complete packages.
You don't need anything else for successful environmental compliance.
Is This For Me?
to see the range of business types that have purchased our products in the last 6 months or call
1300 729 881
to talk with an expert today.
Here are 3 BIG reasons why our environmental documentation ALWAYS gets approval from clients
REASON #1:
Slick work by experienced project engineers makes it easy for clients to approve the document
Our EMP and EMS have been put together by experienced project engineers who know exactly what fussy clients are looking for.

As a result, our document continually leaves clients impressed.

Why?

Because it's very simple to find all the elements they're looking for in an environmental management plan or system. And this leaves them with no choice but to give it a tick of approval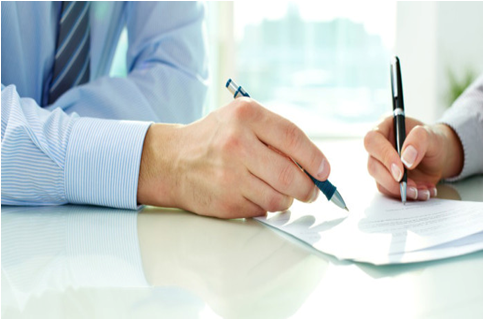 REASON #2:
Highly simplified pre-written EMP and EMS makes adapting to a new project faster & easier than turning on the water tap
Isn't it just annoying when it takes just as much time to customise a document to a new project as it did the first time?

The good news is that it now takes as little as 2 hours... and this is without knowing a single thing about environmental management documentation.

How?

Our team of expert project engineers and lead auditors looked at what successful contractors were doing on the field, picked out their best practices, looked at what was required by Environmental legislation and Australian Standards AS/NZS 14001 and incorporated all of these into an EMP and EMS.

And as a result, both our EMP and EMS contain a simplified structure, which makes it fast and easy to customise to any project.

And the most surprising thing is that there are no other documents quite like these available in the marketplace.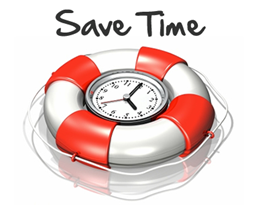 REASON #3:
We directly assist you until your document is approved by your client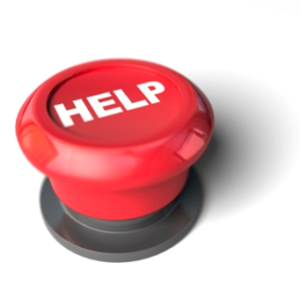 The single most important thing that contractors want out of their document is that they want it to be approved by their client.

Otherwise, what's the point of putting together the document, right?

If required, we directly assist all contractors who use our document to obtain approval from their client.

In most cases, the first submission is successful. In the off chance that it isn't, then we help you fine-tune your document for another submission.

And we keep doing this over and over until you get client approval.
This is why contractors using our documentation have a 100% success rate gaining approval from clients.
Why 2 levels of Documentation?
The Answer is: Simplicity
Both the EMP and EMS are in fact management systems.

An EMP sets out the arrangements to manage environmental issues on a particular construction project.

An EMS sets out the arrangements to manage environmental not only on a particular construction project, but also across the entire organisation. It is divided into 2 parts, one for the organisation and the other for each individual project. Read more about this unique structural feature of our EMS.

Since management systems can vary in detail and format to suit the size and complexity of an individual organisation, we have developed TWO systems to fit this need for the construction industry - the EMP and EMS.
Still not convinced that this is the right documentation for your business?
Here are 4 REASONS why we're unique from everyone else.

1. CONSTRUCTION INDUSTRY SPECIFIC

All our compliance documentation has been specifically written for the construction industry by Project Engineers that spent decades in the trenches. They know what works or not in the construction sites.

2. COMPLETE ALL-IN-ONE PACKAGES

Everything you need to be compliant and get client approval is included in in the packages. You really don't need anything else!

3. THE SIMPLEST DOCUMENTATION YOU WILL EVER SEE

Say goodbye to documentation hundreds of pages long that just collect dust on your shelf. Our experienced team of project engineers has created the simplest EMP and EMS documentation you will ever see. And best of all, they are simple concise documents that comply with environmental legislation and standards

4. THE BIGGEST, BOLDEST & MOST RISK-FREE GUARANTEE YOU CAN EVER MAKE

All our compliance documentation come with a guarantee that's so big, bold and risk-free that you might think we're crazy for offering it.

But we offer it because we think it's the right thing to do. And nobody else out there offers such an incredible guarantee like this.

Here it is...


CLIENT APPROVAL GUARANTEE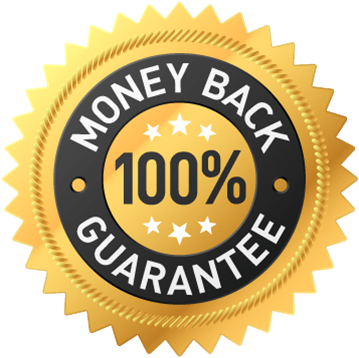 We guarantee that, if you prepare any of our Environmental compliance documentation exactly as we indicate in the step by step instructions, it WILL get approved by your client.

If, after getting help from us, your client still does not approve our Environmental compliance documentation, let us know and we will give you an IMMEDIATE REFUND right on the spot - no questions asked!